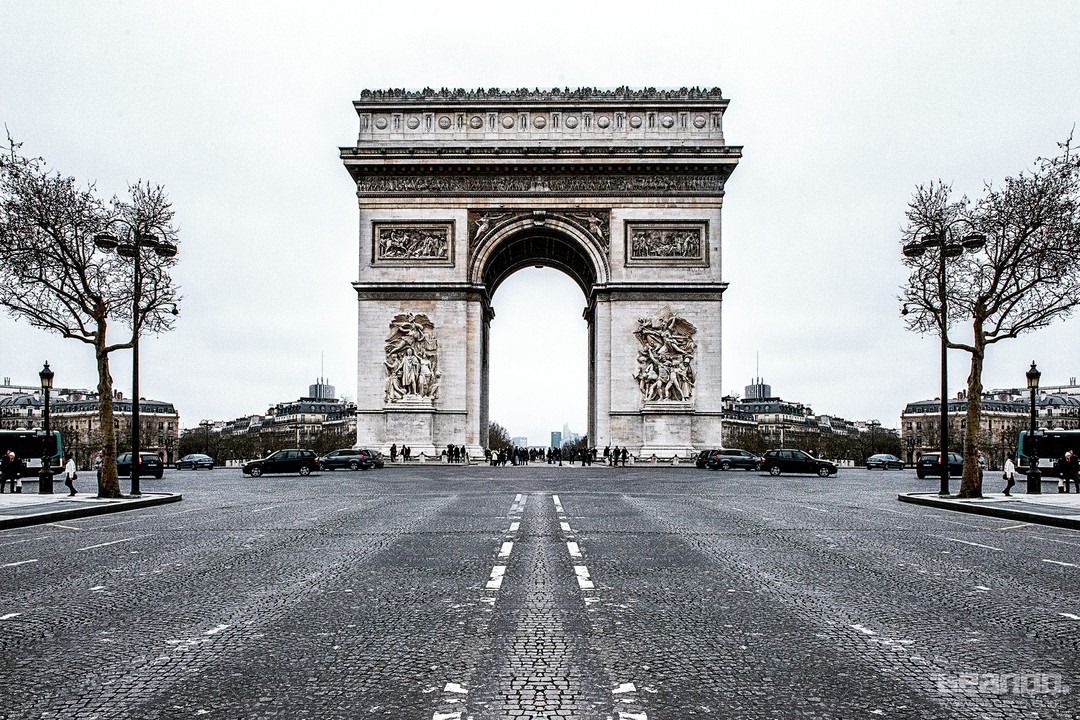 "The Arc de Triomphe honours those who fought and died for France in the French Revolutionary and Napoleonic Wars, with the names of all French victories and generals inscribed on its inner and outer surfaces. Beneath its vault lies the Tomb of the Unknown Soldier from World War I." – Source : Wikipedia
Taken in early 2013, this image of the Arc de Triomphe has been slightly altered to hide the traffic from the 12 lanes which converge there. On a more recent note, the Arc de Triomphe has been completely covered in a grand spectacle conceived by the late Christo & his late wife, Jeanne-Claude that sees the whole structure literally wrapped in a silver sheath.

The event can be witnessed live until October 3rd, 2021 via the livestream channel at https://christojeanneclaude.net/timeline/


Below is a screen capture from the Live Stream of the event.